The Best

SEMs

on the Market
High Quality Benchtop & Conventional Scanning Electron Microscopes
With over thirty years of industry experience, Electron Optics Instruments is one of the top Scanning Electron Microscope (SEM) distributors in the United States. Our SEM experts have built a reputation on providing high quality sales and industry-leading service for Tabletop SEM and Benchtop SEM equipment. Each of our Electron Optics Service engineers are factory trained and possesses an average of over two decades of experience. Our commitment is to provide our clients with a effortless experience for the lifetime of their electron microscope equipment.

Material Sciences
SEMs are the leading technology in measuring and observing a material's topography, morphology, composition, and crystalography in nano-scale.

Electronics
Our family of SEM models are widely-used in research fields and industry applications such as semiconductor, flat-panel display, and nanotechnology labs.

Natural Resources
SEMs have become an indispensable solution for natural resource companies to analyze, measure, extract & refine features in rocks, minerals and man-made materials.

Life Sciences
As an advanced imaging tool for bioscience research, SEMs are frequently used in observing the structure of living organisms, tissue models, and nano-particle analysis of drugs.
Scanning

Electron

Microscopes
industry leading technology, unrivaled market quality
Scanning Electron Microscopes (SEMs) are an essential instrument for use across a number of industrial, commercial, and research applications. From the Forensic Sciences to cutting edge fabrication processes. There is a diverse range of applications for this new SEM technologies. Scanning Electron Microscope technology has greatly contributed to the advancement of industries such as semi-conductor display, nano-material, and basic science. With our concentrated effort of continuous research and development, Electron Optics Instruments and EmCrafts are competing with global SEM companies like Hitachi, Jeol, Tescan and Thermo in the marketplace.
Cube II SEM
TABLETOP SEM SCANNING ELECTRON MICROSCOPE
The Cube II SEM is the smallest conventional SEM on the market today. It has been miniaturized to minimize the installation area needed. Wiith a resolution of 5nm and magnification of up to 300,000x it will compete with any SEM on the market.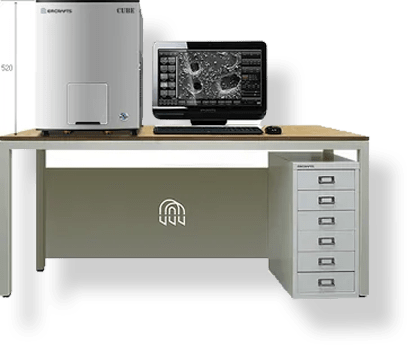 Genesis SEM
Compact Conventional SEM
- More Value in Less Space
- Straightforward & Intuitive Manual Stage  (Genesis-1000 / 1100)
- More Versatile 5-Axis Motorized Stage (Genesis-2020 / 2120)
- Observation of Non-Conductive Sample (Genesis-1100 / 2120)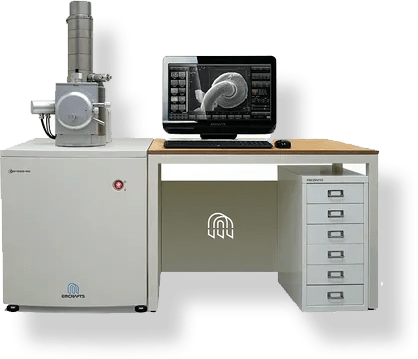 Veritas SEM
SCANNING ELECTRON MICROSCOPE
The Veritas is the best product in the field that requires a large number of sample results for quality control.  There is no need to have complex utilities for SEM equipment operation. This SEM is optimized for productivity and persistent SEM analysis.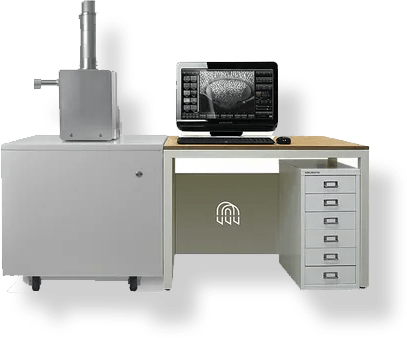 latest

news

around the industry
ELECTRON OPTICS INSTRUMENTS continues to revolutionize the sem market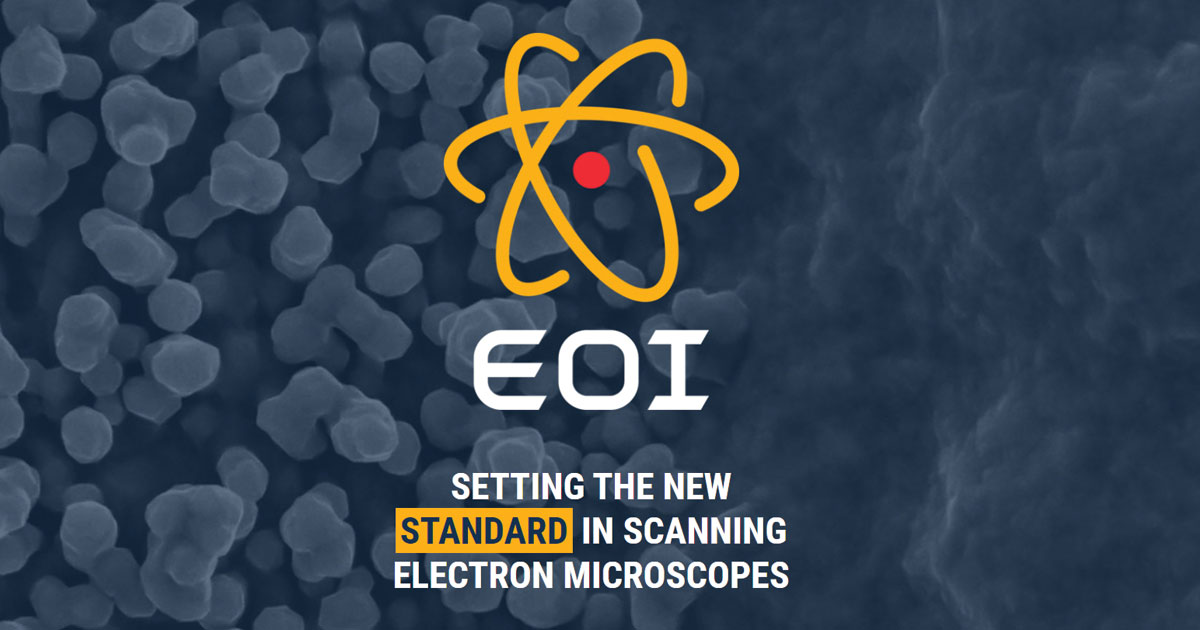 Important Points to Consider in the Purchasing Process for a Benchtop – Desktop SEM
The market for Tabletop – Benchtop – Desktop Scanning Electron Microscopes has increased significantly due to the trend toward smaller,...
Electron Optics Instruments is the leading Scanning Electron Microscope (SEM) distributor of Benchtop & Tabletop SEMs in the United States.